Products
Contact Us
The Contact: Tom Shen
Tel : +86-511-85081685
Phone : +86-13862448768
Address: NO. 8, FENGHUANGSHAN ROAD, PRIVATE DEVELOPMENT ZONE, ZHENJIANG, JIANGSU, CHINA
Email: manager@underpan.com
Website: www.underpan.com
Your Position: Home > Products > Skid steer loader parts > Sprocket >
Skid steer loader sprocket TL140
Product description
On crawler machinery, sprocket is mostly arranged at the rear, the advantage of this arrangement is can shorten the length of the track driving section, reduce track pin's friction loss caused by the driver, extend the service life of the track, and not easy to cause the track lower arch, avoid the risk of steering track off, is helpful to improve the efficiency of the walking system. The center height of the sprocket should be conducive to reducing the height of the center of gravity (or body) and increasing the grounding length of the track, improving the adhesion performance, so the sprocket height should be as small as possible.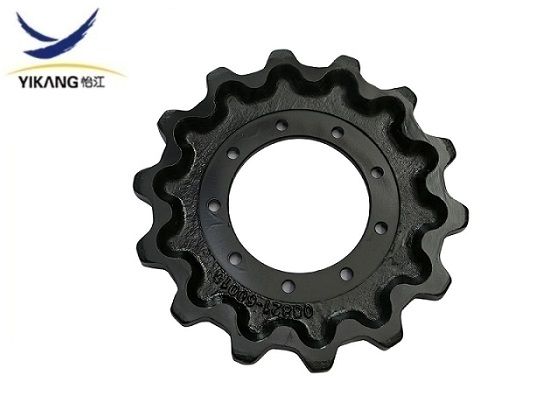 Skid steer loader sprocket TL140
Product description
The front and rear position of the idler depends on the position of the sprocket, usually in front. The idler is used to guide the track in the correct direction, so as to prevent running deviation and deviation, the idler center should be conducive to lowering the center of gravity. The smaller the distance between the idler and the nearest track roller, the better leading
.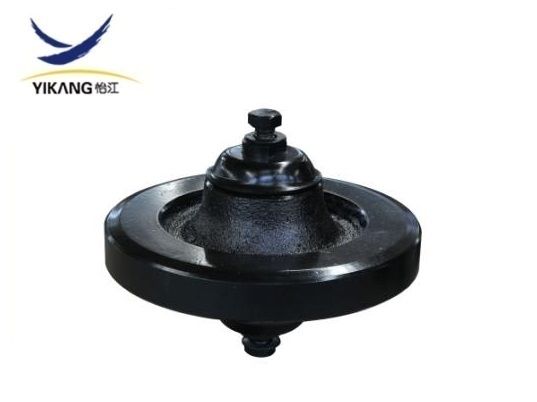 Skid steer loader idler roller T190 T200 T300 864 bobcat
Technical parameters
Part Name
Application machine model
Track Roller
279C > 299C Tri Flg
420CT >450CT
T190 > T320
CT315, CT322, CT332
TL26-2 TL130, TL230
Idler
279C > 299C Front Idler(Double Web)
279C > 299C Rear Idler(Double Web)

420CT>450CT
L9A TL140 TL240 Idler Assy
T870
CT315, CT322, CT332
TB175 F/I
T870 Rear Idler
 
 
Sprocket
279C > 299C
259B3 CTL
T140 > T190
CT315
322D/333D John Deere 319D 323D 329D
TL140 (early s/n)
TL26-2
TL126
TB175
TL130, TL230
Packaging & Delivery
Packaging Details: Skid steer loader idler roller packing wooden pallet.
Delivery Time: Shipped in 30 days after payment.
Related Tags : Skid steer loader sprocket
Previous : Skid steer loader sprocket T200 T250 T300 864 bobcat Next : sprocket TL130