Products
Contact Us
The Contact: Tom Shen
Tel : +86-511-85081685
Phone : +86-13862448768
Address: NO. 8, FENGHUANGSHAN ROAD, PRIVATE DEVELOPMENT ZONE, ZHENJIANG, JIANGSU, CHINA
Email: manager@underpan.com
Website: www.underpan.com
Your Position: Home > Products > Morooka parts > Idler >
MST1500 idler roller for Morooka rubber truck undercarriage
Product description
On crawler machinery, sprocket is mostly arranged at the rear, the advantage of this arrangement is can shorten the length of the track driving section, reduce track pin's friction loss caused by the driver, extend the service life of the track, and not easy to cause the track lower arch, avoid the risk of steering track off, is helpful to improve the efficiency of the walking system.The center height of the sprocket should be conducive to reducing the height of the center of gravity (or body) and increasing the grounding length of the track, improving the adhesion performance, so the sprocket height should be as small as possible
.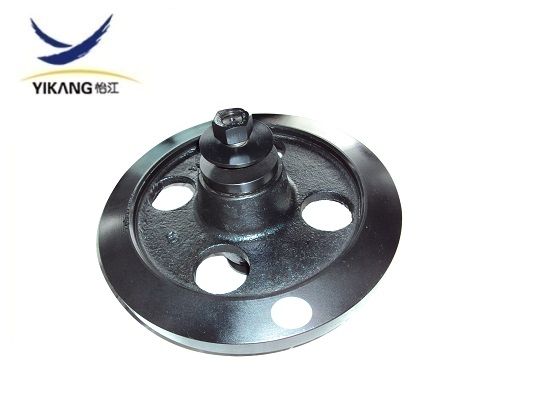 MST1500 idler roller for Morooka rubber track undercarriage
My company is specialized in manufacturing MOROOKA parts of crawler dump truck, including track roller, sprocket, top roller, idler. In the process of production and sales, we won't be a competitive market with low quality and low prices, we insist on the policy of quality first and good service, create optimum value for customers is our constant pursuit.
Technical parameters
Part name
Application machine model
track roller
MST300
MST 600
MST700
MST 800
MST 1500
MST2200VD
MST 2000
C50R (single)
C50R (double)
 
 
 
sprocket
MST800
MST1500
MST1500V/VD
MST 2200VD
C50R
 
idler
MST300
MST600
MST 800
MST1500
MST2200
C50R
top roller
MST300
MST800
MST 1500
MST 2200
 
 
Packaging & Delivery
Packaging Details: Morooka MST1500 idler roller packing wooden pallet.
Delivery Time: Shipped in 30 days after payment.
Related Tags : MST1500 idler roller for Morooka
Previous : Morooka transport dumper MST 800 idler for rubber track undercarriage Next : last page